Reactive Graphics launch Football agency website
Protekt is a London based sports management and football agency developing and representing elite professional players across the world. Founded by David Robson-Kanu a well connected and highly respected football agent and Intermediary within the footballing industry.
Protekt wanted an up-to-date, striking website that included full screen imagery and clean, crisp typography.
We delivered just that. By combining dynamic photography and important information in bold text boxes, we worked with a local web design agency to build the web site from their designs.
Click here to view the web site.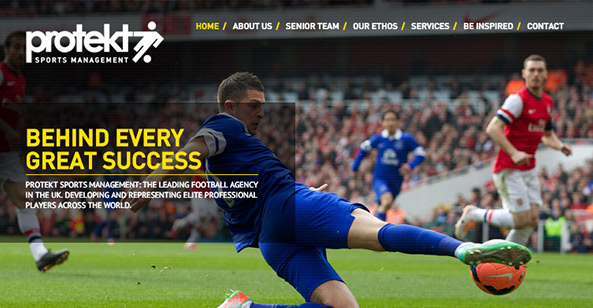 Save