We recently launched a new WordPress website for a non-profit, the RAK Art Foundation. The art collection website design reflects the longstanding history of arts appreciation in the Kingdom of Bahrain, as well as the perceptive nature of its founder.
They tasked us with creating a minimal and contemporary website design. The idea was to create a neutral space where artworks from the RAK Foundation's diverse collection can be displayed to their best effect. We gave the website a strong use of typography combined and some elegant scrolling techniques, without detracting visual attention from the artworks themselves. The website design also performs well on all screen sizes and we look forward to developing the website further once the gallery fully opens to the public.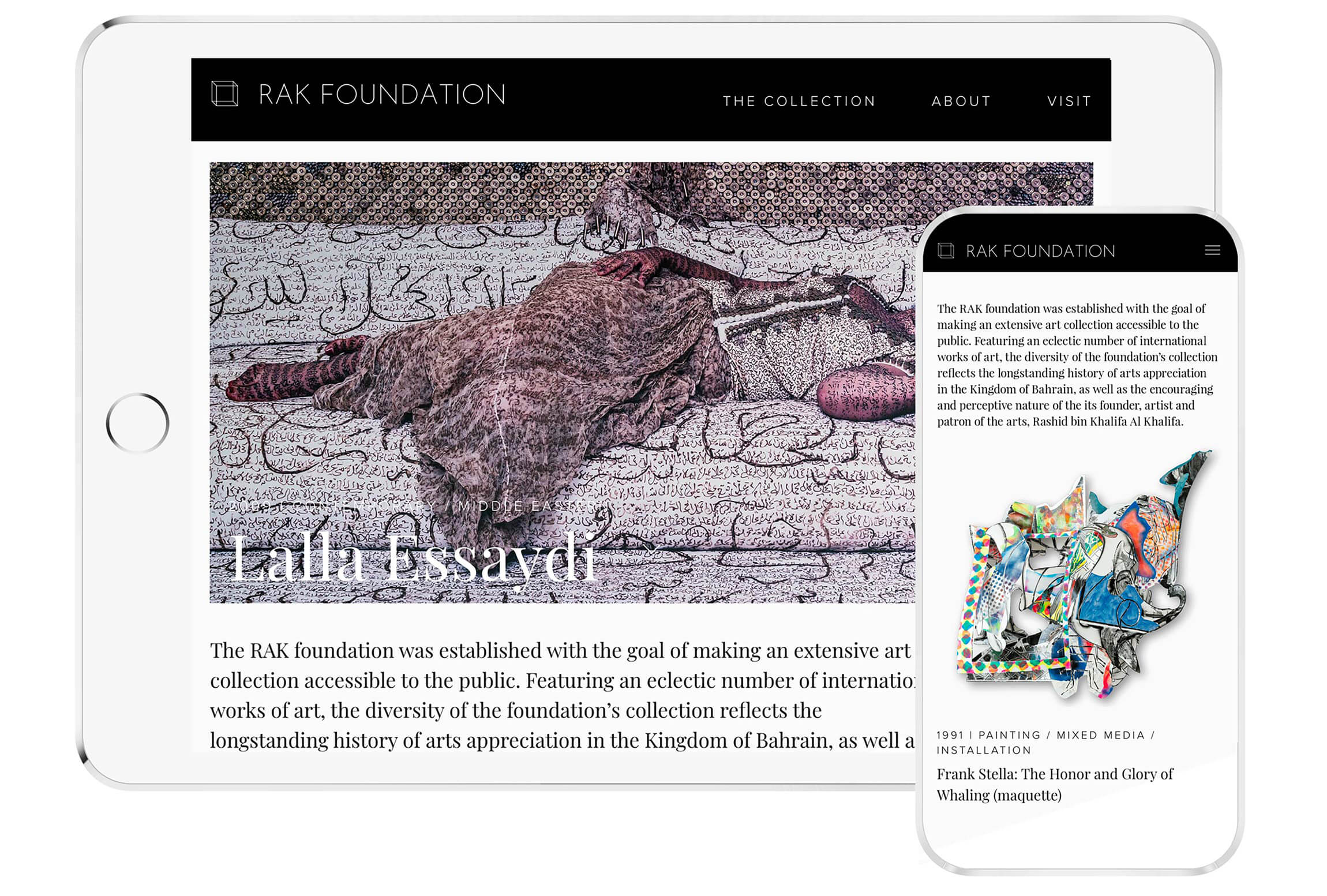 Do you have a project you would like to discuss?