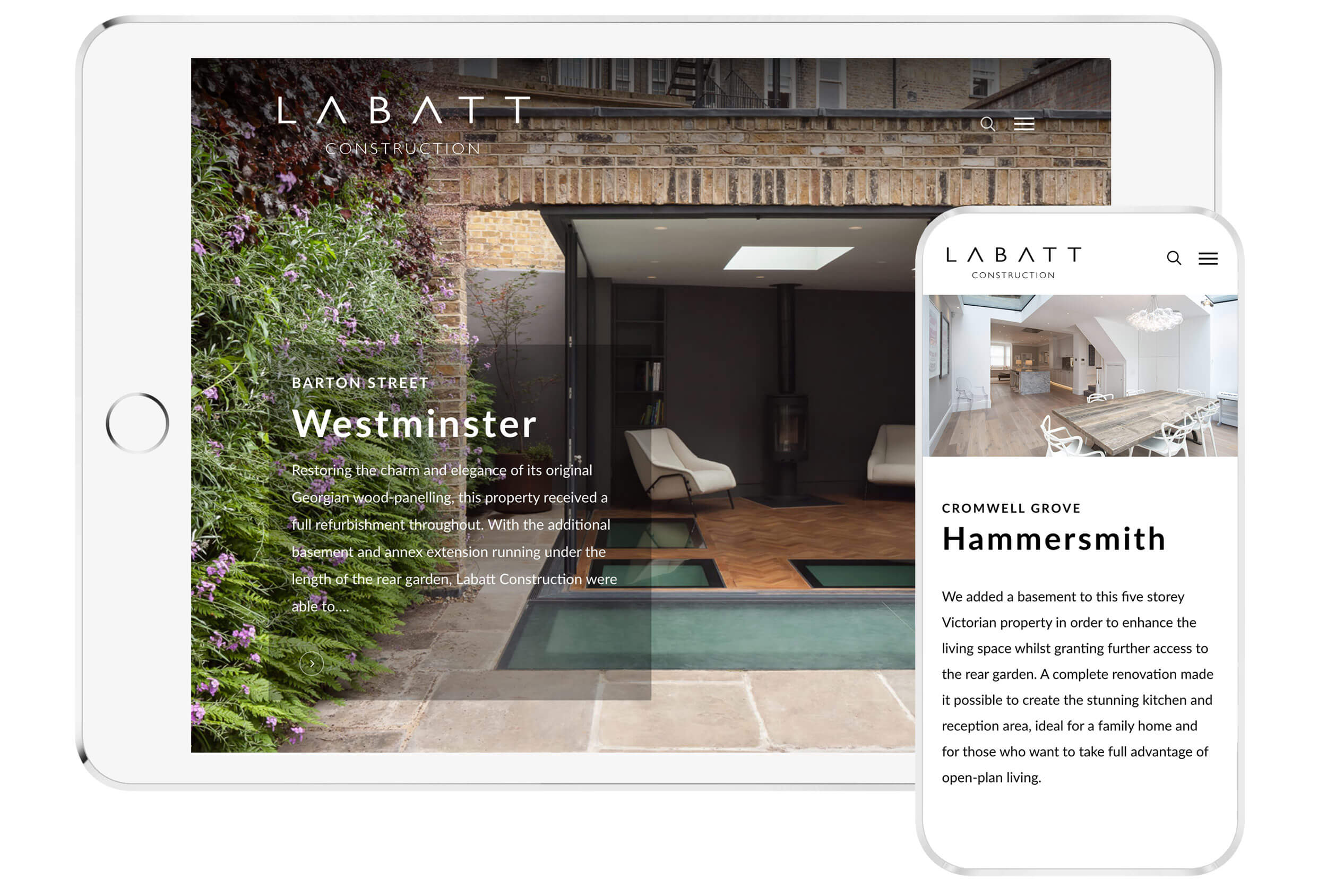 Reactive Graphics has launched a new WordPress website for Labatt Construction, a highly regarded building company based in West London. Labatt Construction specialises in the high-end refurbishment of residential properties and commercial spaces. They have over 20 years of experience in the building industry. Their company has established a reputation not only for high-quality design but for their first-class delivery of projects.
The new website has been designed to appeal to both architects and private clients. This has been achieved by incorporating the use of full-sized imagery and revised photography. Our Minimalist web design guides users with subtle animations and simplistic navigation elements. Allowing users to move around the website to view a 'snapshot' of Labatt's extensive construction portfolio. The design of the website also included a re-design of Labatt's brand identity. Exchanging 'A' lettering with an original and modernistic apex design; we created a sophisticated and purposeful roof-like illustration within their new logo. This impressive photography on the Labatt Construction site allowed us to balance the site with a monotone theme. Striking a perfect balance between visual design and accessible user functionality.
Do you have a project you would like to discuss?