Web design & illustration
We pride ourselves on the vast array of clients that we work with in various different fields and Biznography are a new client who specialise in innovative techniques for conducting market research for businesses.
By combining ethnographic observation and primary research, Biznography have a unique understanding of how businesses – and more so people – tick.
We are relaunching a website for Biznography with fully responsive functionality and original illustrations to pair alongside their case studies. The aim of the project is to produce a site that engages with and displays the company's core values, acting as the online identity of a professional and approachable company.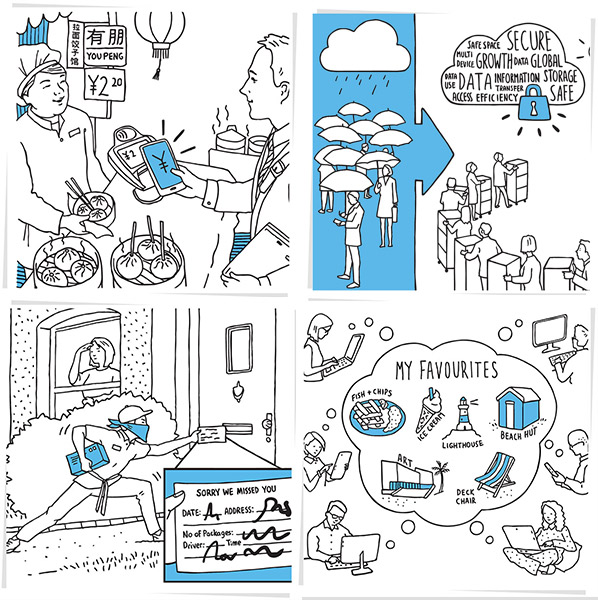 Katy Jackson for Reactive Graphics- Case study illustrations
Save