Dairy UK is passionate about dairy and dedicated to healthy people, healthy communities and a healthy planet for future generations.
We pride ourselves in being able to work across a number of disciplines from corporate websites to lifestyle & interiors, ecommerce and media & communications.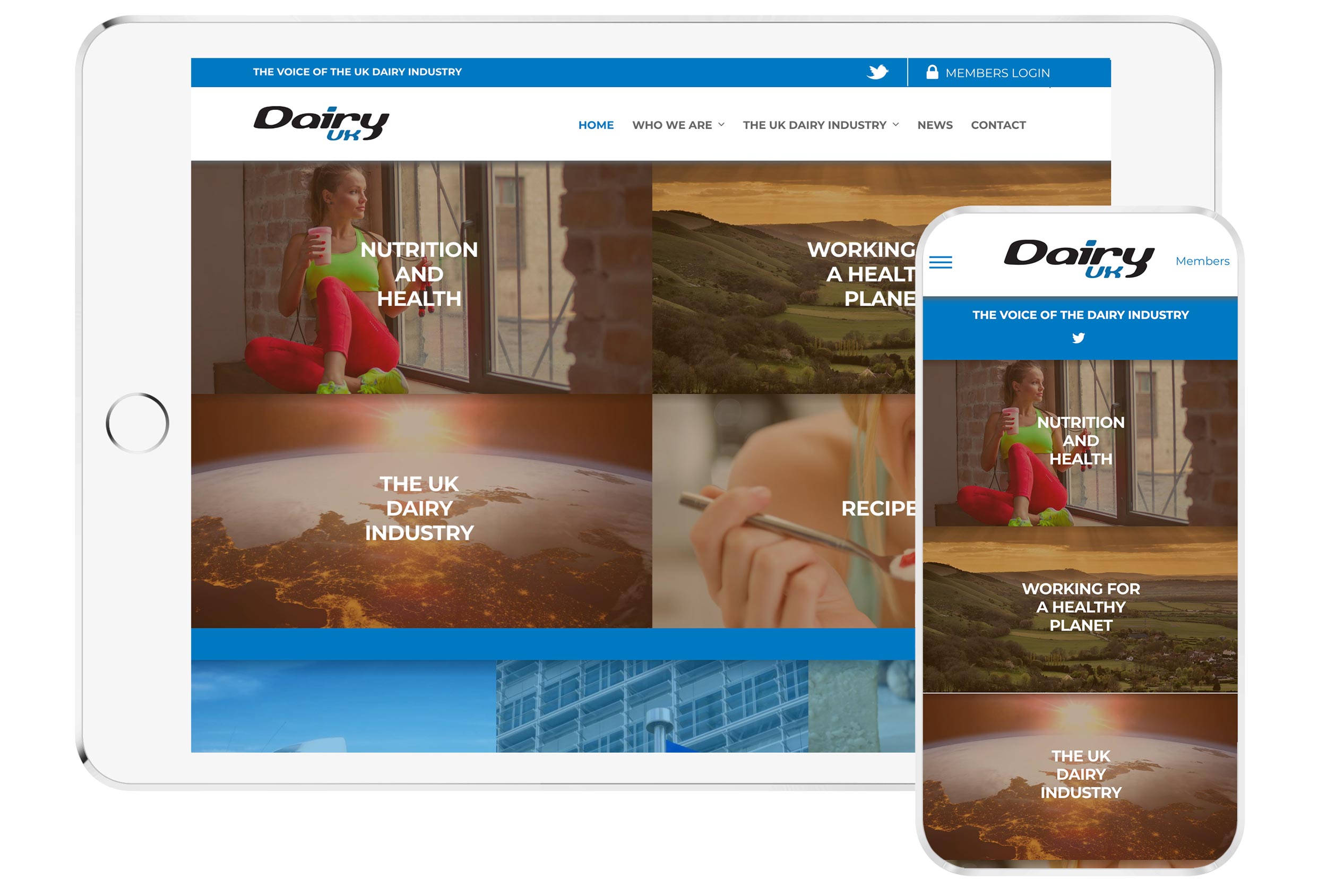 The core incentive of Dairy UK, is to promote milk and the various nutritional values it offers to individuals of all ages. We created their web design using WordPress, in order to fully exhibit the dual purpose of their web design, which offers downloadable PDF content for online customers, and the ability for healthcare professionals to order Dairy UK packages in-bulk for wider distribution in practices and health centres.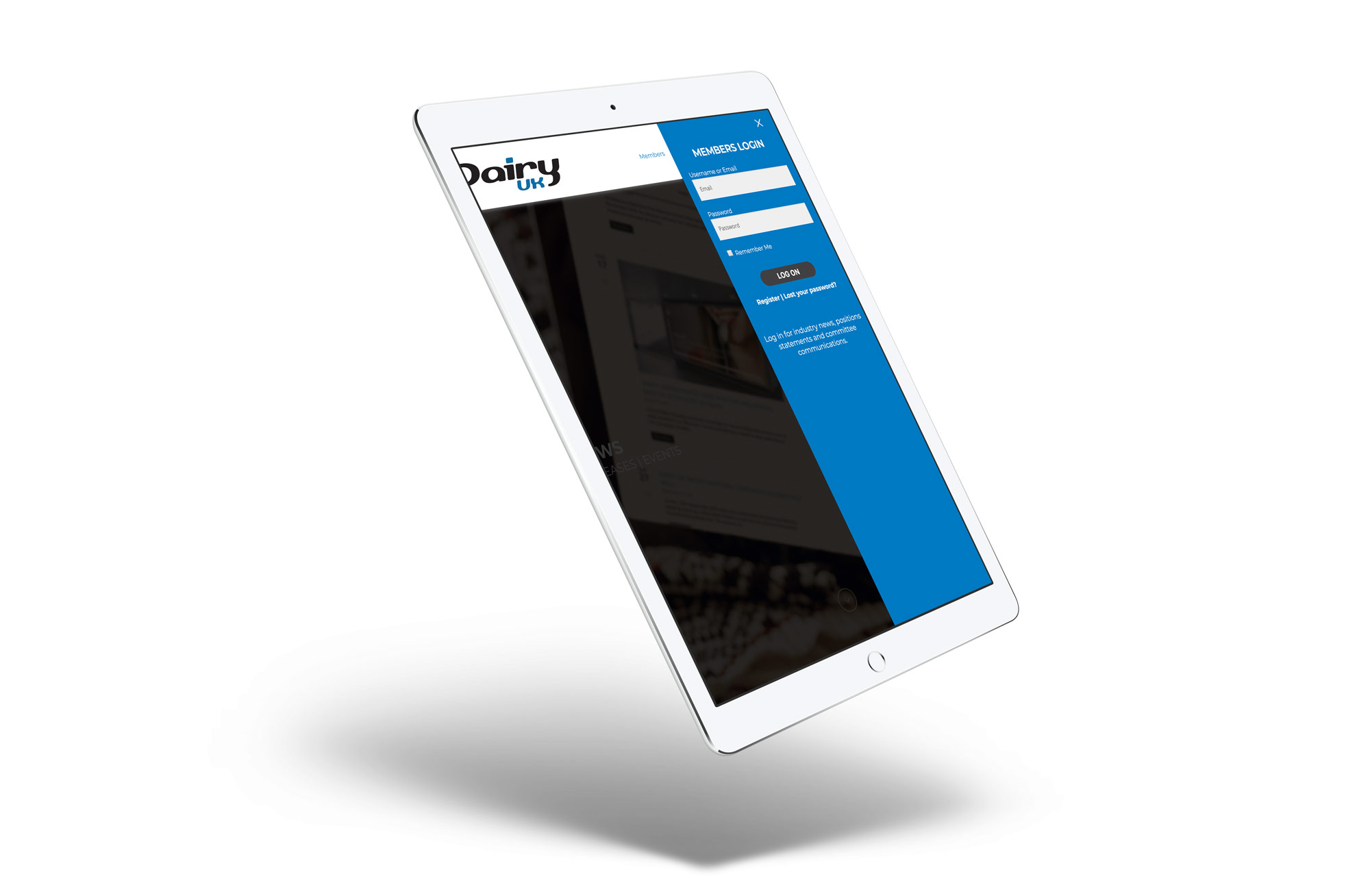 Our use of large images in both the homepage and members-only pages, allowed for simple navigation in a multi-faceted website. Accommodating user searches for specific information such as 'women and breastfeeding' to specialising in 'milk for teens' – the visually dominant style of our web design aimed to help users find exactly what they are searching for – all things milk-related, in very little time at all.
The clinical nature of the site allowed us to adopt a blue colour scheme positioned in the site's header and footer, meanwhile the main page options are colourful and attractive for those seeking out particular products.
One of the key features of this web design is the publications page; where users are shown Dairy UK's wide variety of downloadable advice packages, booklets and information on dairy and information surrounding the topic of milk and the health properties associated with it.
The downloadable content is presented rather like an e-commerce lay-out, and in the members product page we included an option to 'order' the advertised publications, where a maximum of 200 copies could be added to a user's cart.
The members-only log in site is not dissimilar from the main customer pages, as the use of the familiar wide-screen imagery permeates throughout. The additional 'Explore what we do' aspect of the site also attracts customers and healthcare professionals to discover more about Dairy UK and the extensive work they do.
Content Marketing
Social Media Strategy
Video post production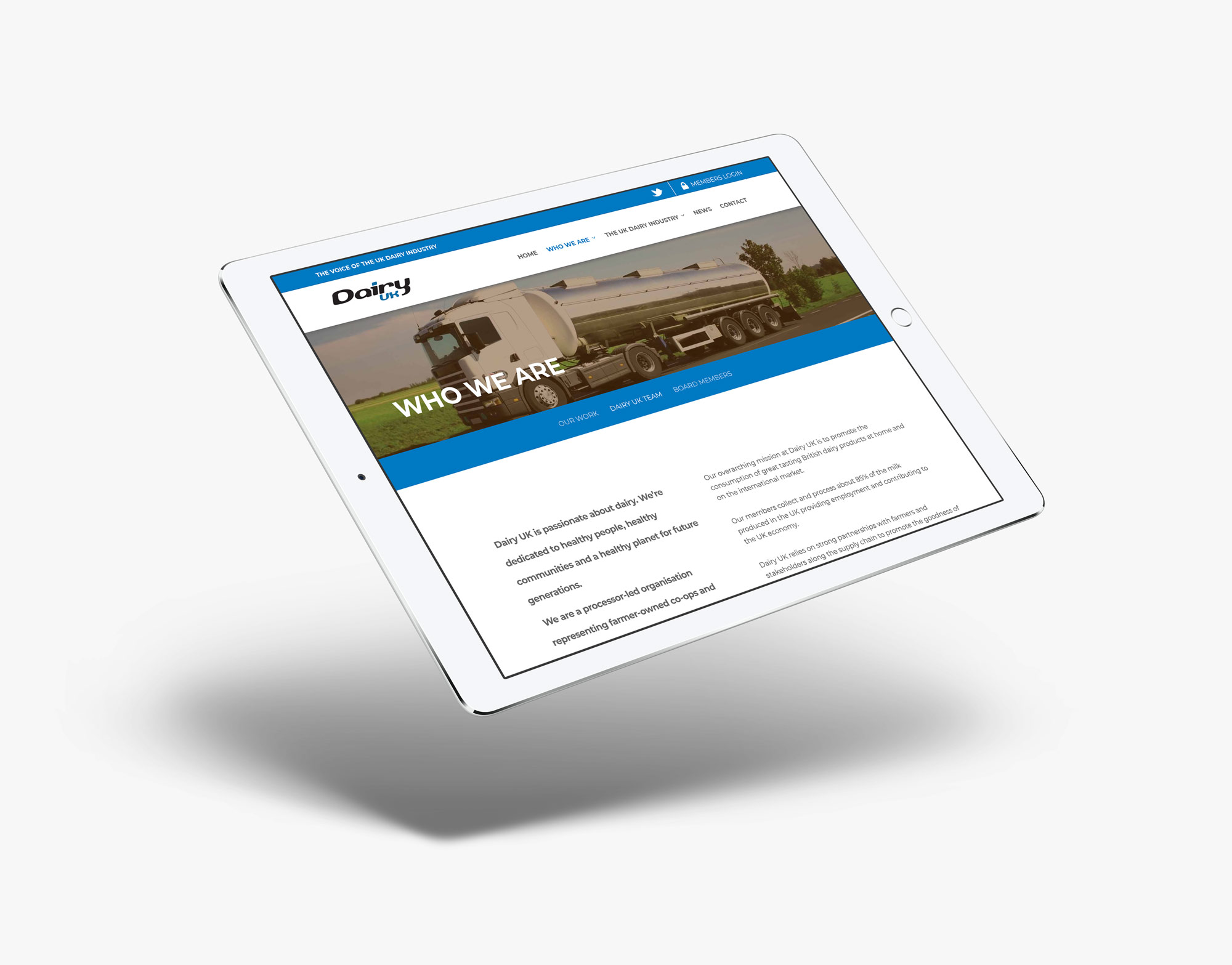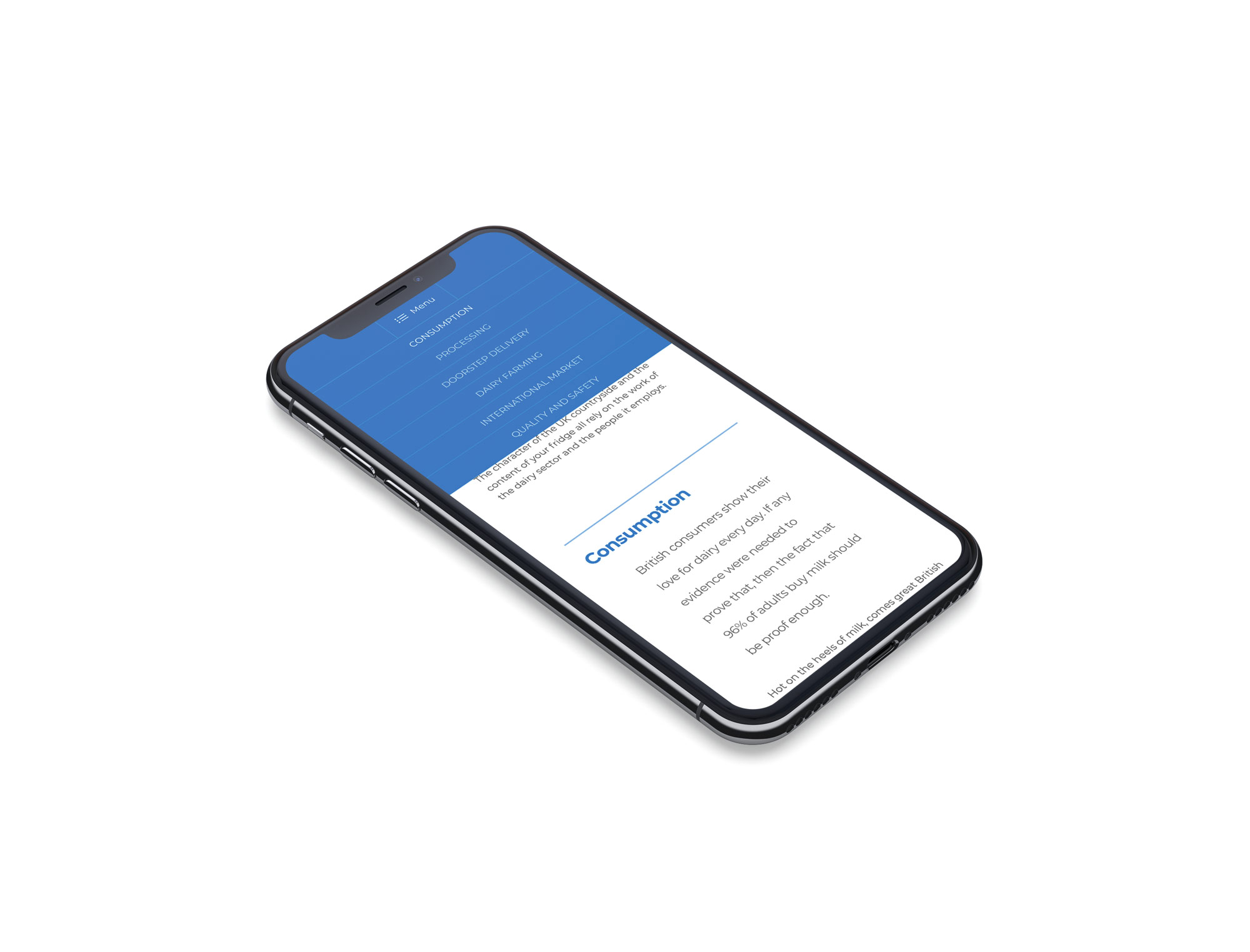 Do you have a project you would like to discuss?