Introducing the Director of Reactive Graphics
Who:
Andrew Cox
What:
Web design, web development, graphic design
Where:
Fulham Green, SW London
Why:
He works with "Pixel perfect precision"
When:
24-7
Technical stuff: Works with HTML, CSS, SASS, PHP, MySQL, WordPress and Magento.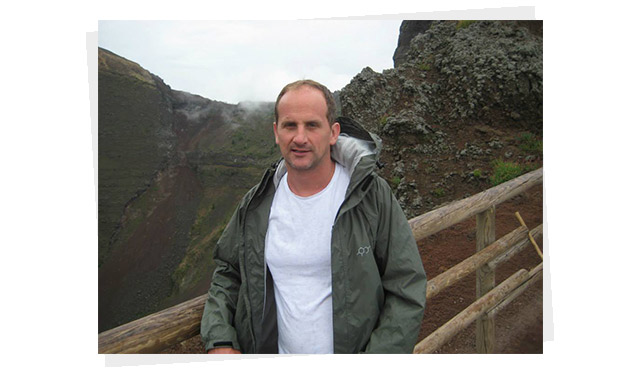 Andrew has over 16 years of web design and development projects under his belt and his portfolio is growing rapidly. With a vast array of clients on his books Andrew has received many praises for his ability to envisage client's ideas and deliver web design and web development projects with attention to detail, clarity and style.
His approach to working with clients is described as both creative and professional. Andrew's philosophy is to offer a tailor-made service to each of his clients in order to produce work that is designed to deliver maximum return on investment through careful analysis of a client's position in the market place.
Andrew studied art and design at Aberdeen University before going on to train in marketing and web site development. His approach is balanced between analytical and creative enabling him to stand out from his competitors by offering a mix of web design, graphic design and technical ability. He has worked for many design agencies between Edinburgh and London. He also work for a software start-up company managing web design, print and graphics before going on to start Reactive Graphics in London sixteen years ago.
Click here to view some of Reactive Graphic's web design projects.
What do his clients say?
Maggie Majstrova – Studio manager | Higher Ground Creative, London *****
He has been able to take our PSDs and transform them into dynamic web sites with pixel-perfect precision. He has also developed many custom plugins to help our clients manage complex data intuitively. We will continue to work with him and hope to engage him on larger more bespoke projects in future."
Jim McCormick – Project Manager | NVisage Ltd, Brighton*****
"Andrew has worked on many front-end development projects for us and continues to work with us in developing our core product offering for the housing sector. He is an excellent developer, careful, conscientious, highly accurate and has a great eye for detail – a vital combination of visual and technical experience. Above all, he is committed, reliable and able to work within our in-house development structure with which enables me to rely on him as part of the team even when working remotely."
Stuart Taylor – Director of digital development | Rouge Media, Berkshire *****
"Andrew took the time to really get to the bottom of the brief. Due to the complex nature of this project this was essential, and Andrew's meticulous approach quickly built my confidence in him as a professional developer.At every stage Andrew was prepared to go the extra mile. I would not hesitate to use Andrew again for future projects."
John Scott – Production Director | Content Formula, London*****
"Andrew assisted us with a large project producing several web site templates for our FTSE 100 client. He was able to keep to strict brand guidelines whilst delivering work on time and within budget. We hope to work with him again soon."
Save