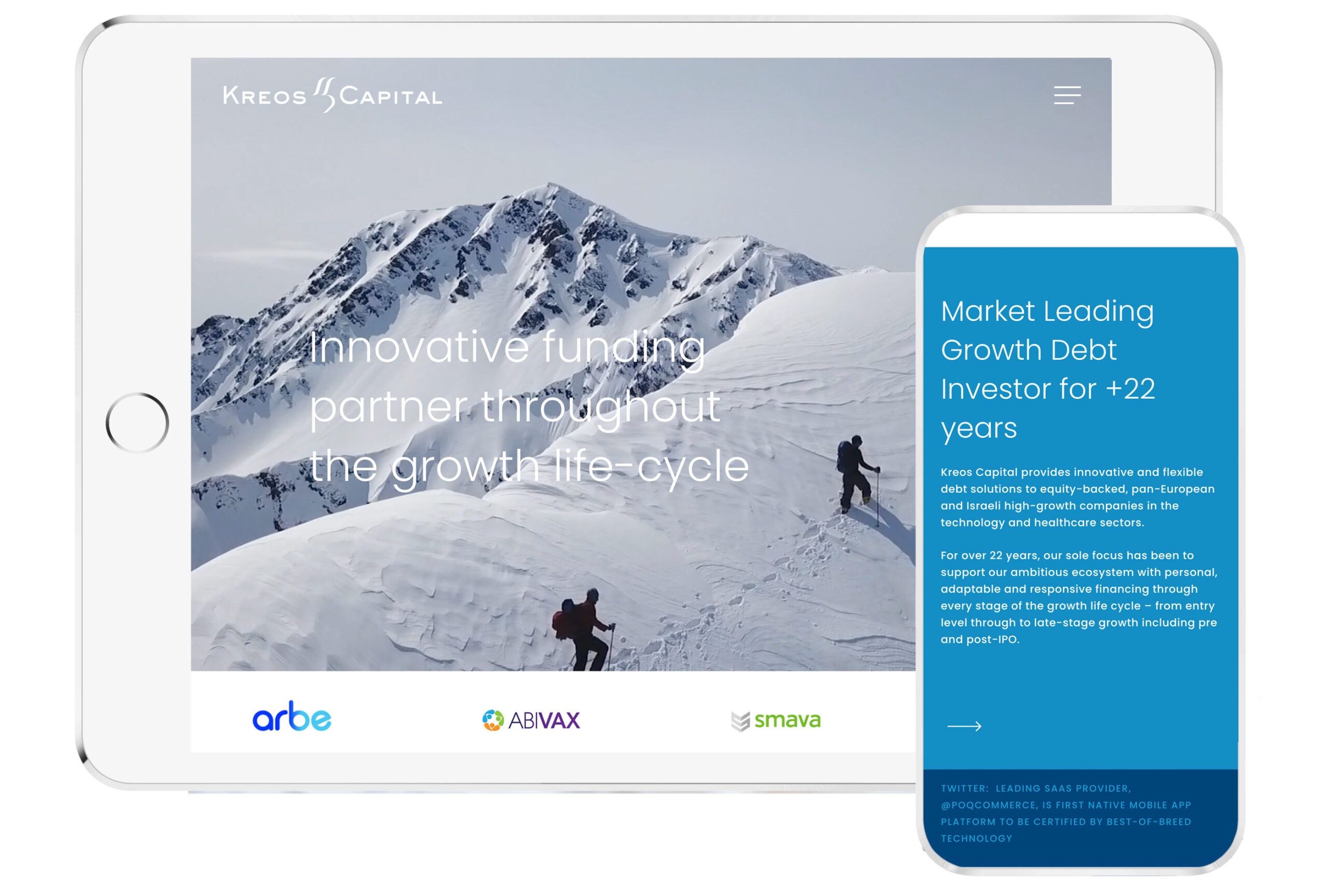 Reactive Graphics recently completed a web design project for Kreos Capital. Since its formation in 1998, the financial organisation has provided consistency, clarity and continuity for management teams and equity sponsors looking for a long term investment partner.
We worked with Kreos to design a website that is dynamic and contemporary in order to set them apart from their competitors and assist them in attracting tech startups seeking financial investment.
Tasked with re-designing and modernising an existing website, we created a web site design that breathed a new sense of maturity into the company's online presence. The revised web site design is bolder, focusing more on the company's achievements enabling their client work and accreditation to speak for itself.
If you want to build a brand for your company then Reactive Graphics can help.
Get in touch with us today to see how we can get your project off the ground!
To take a look at how Reactive Graphics have transformed the websites of similar financial organisations,  please take a look at our our portfolio of work here.
Looking for a new website design?